*I'm Jonathan (My friends call me J.K.) *I'm a laid-back guy looking for good music, good times and new friends every day. *Born in TX //Hiram, GA is where I reside *I'm usually quiet and reserved in large crowds of complete strangers, but when I'm with a small group of friends I'm loud, outrageous and out of control. *I don't have a style when it come 2 my clothes. Fashion is overrated. *I'm a egalitarian. *I'm a freelance "relationship counselor" w/ little relationship experience and a hopeless romantic. *I'm the pillow everyone cries on, the heavy bag everyone beats up and the modern day punch line. I'm everyone's friend and I'll b your friend if u need one. SN: Most of my likes and some of my posts are NSFW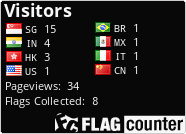 This is awesome. I wish I saw this at the lake this weekend.
PE doesn't stand for physical education. it stands for public embarrassment 
i just need to get my shit together
me in 2009/2012/this time last year/a minute ago/next year probably (via
phuckindope
)
home

One of my favourite spots in Georgia.
Ah! Little 5 Points. Probably the coolest part of Atlanta.
Zodiac Files: Aries would probably be more confident if….
Definitely that second part
Talking about sex in general seems to be a little weird for a lot of people, but the more you talk about it, the less awkward it gets. A little weird probably won't hurt you, but a huge lack of communication might.
please stop calling Black children who have different interests and tastes white

it's damaging and alienating
Just keep it safe (everyone knows the risks involved and takes steps to minimize them), sane (really. Evaluate those risks.), and consensual (informed and enthusiastic 'yes!')
Everyone needs to keep this in mind
Green Day. I didn't really listen to rock that much until I found a cassette tape of Green Day's "Dookie". From that point on, I opened my mind to all genres of music.