*I'm Jonathan (My friends call me J.K.) *I'm a laid-back guy looking for good music, good times and new friends every day. *Born in TX // Powder Springs, GA is where I reside *I'm usually quiet and reserved in large crowds of complete strangers, but when I'm with a small group of friends I'm loud, outrageous and out of control. *I don't have a style when it come 2 my clothes. Fashion is overrated. *I'm a egalitarian. *I'm a freelance "relationship counselor" w/ little relationship experience and a hopeless romantic. *I'm the pillow everyone cries on, the heavy bag everyone beats up and the modern day punch line. I'm everyone's friend and I'll b your friend if u need one. SN: Most of my likes and some of my posts are NSFW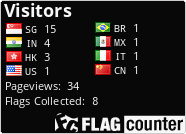 why are people so caught up in romanticizing the past? romanticize the future. there will be robots and slightly more equality
Teacher: "Can you please tell the class why you're so late?"
Me: Someone told me to go to hell
Me: Couldn't find it at first
Me: But now I'm here
"no i don't like disney it's for kids" you need to bibbity bobbity back the fuck up out of my life
"you were right"

I read this to my roommates the other night and we were all in tears.

I'm pretty much in tears right now too. Hahahahah
Don't ever pass up an offer to be happy
That poor fucking Countach

This will always be my favorite.
Biggest Nope I've Seen To Date

"Did you just catch that?"

I like that the batter actually looks impressed
Be good to people. Even the shitty ones. Let the assholes be assholes. You'll sleep better.
The nicest people I've ever met were covered in tattoos and piercings and the most judgemental people I've ever met are the ones that go to church every Sunday.
Robert Jordan, a 49-year-old college graduate, was rejected from becoming a police officer after scoring 33 points on a police exam, the equivalent of an IQ of 125.

New London Police in Connecticut interviewed only candidates who scored 20 to 27, on the theory that those who scored too high could get bored with police work and leave soon after undergoing costly training.

Jordan claimed the police department was discriminating against police with higher intelligence and filed a lawsuit against the city.

The 2nd U.S. Circuit Court of Appeals in New York upheld a lower court's decision that the city did not discriminate against Robert Jordan because the same standards were applied to everyone who took the test.

The average score nationally for police officers is 21 to 22, the equivalent of an IQ of 104, or just average.

Police psychologists view intelligent people as unemployable, as they would be too likely to question various laws and orders.

………………………………… I sat here for a good minute wondering who in the hell seriously thinks this is a good idea.

The bold…if the PD's are afraid that police officer's will question laws, maybe this is why society in general has a feel of being "dumbed down". If we just sit around apathetic and too stupid to critically think then we won't question shit. Omg…

Easier to control.