*I'm Jonathan (My friends call me J.K.) *I'm a laid-back guy looking for good music, good times and new friends every day. *Born in TX // Powder Springs, GA is where I reside *I'm usually quiet and reserved in large crowds of complete strangers, but when I'm with a small group of friends I'm loud, outrageous and out of control. *I don't have a style when it come 2 my clothes. Fashion is overrated. *I'm a egalitarian. *I'm a freelance "relationship counselor" w/ little relationship experience and a hopeless romantic. *I'm the pillow everyone cries on, the heavy bag everyone beats up and the modern day punch line. I'm everyone's friend and I'll b your friend if u need one. SN: Most of my likes and some of my posts are NSFW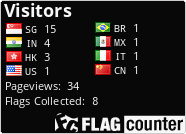 He's just mad because he can't acquire all the apple juice that I'm acquiring. (x)
When you find a friend you can act stupid with:

and the one who refuses to do it with you
The beauty of working in a convenient store is seeing the kind of person you don't wanna be in 10-20 years.
Me and my friends when we're out

This speaks to me on a deep and profound level
In which Snoop Dogg doesn't give a fuck about your gender policing, and 50 Cent continues to be way too concerned about the sexuality of other male rappers. 
Have y'all not paid attention to his hair? He's been breaking gender stereotypes since day one.
only 100 in 5 weeks

man her game is weak

That's 100 episodes in 35 days.

That's 2.8 episodes a day.

I've had casual watching more intensive than that.

*tumblr collectively laughs*

during school last year i collectively watched an average of eight supernatural episodes a day

this girl needs to step up her game

Go big or go home. You either survive or you lose your life. This is the game of shows.
I don't know anyone who has seen this on their dash and not reblogged it

my life is changed
when you have a really good idea but don't know how to do the thing
My gay brother walks into the room without a shirt on
Me: Hey topless
Him: Well you don't have to rub it in that I'm single

Um…

IT TOOK ME A MINUTE.

I DONT GET IT

I DONT GET IT. Someone explain please :c

I'M SOBBING VIOLENTLY
hi hello if you're reading this i hope something good happens to you today
Best marriage proposal: Put a ring inside of a pokeball. Then throw this pokeball at the love of your life and scream "I CHOOSE YOU!!!" Your pokedex will update shortly after.