*I'm Jonathan (My friends call me J.K.) *I'm a laid-back guy looking for good music, good times and new friends every day. *Born in TX // Powder Springs, GA is where I reside *I'm usually quiet and reserved in large crowds of complete strangers, but when I'm with a small group of friends I'm loud, outrageous and out of control. *I don't have a style when it come 2 my clothes. Fashion is overrated. *I'm a egalitarian. *I'm a freelance "relationship counselor" w/ little relationship experience and a hopeless romantic. *I'm the pillow everyone cries on, the heavy bag everyone beats up and the modern day punch line. I'm everyone's friend and I'll b your friend if u need one. SN: Most of my likes and some of my posts are NSFW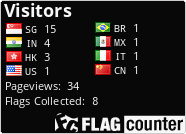 Pretty much. Poor LJ….
I'm going to go through a list of your co-stars and you tell me what you think of them.

my dream is to be called a motherfucker by samuel l jackson

the newest addition to my bucket list
WE DON'T TALK ABOUT THIS EVER
BRUH SHIT
Bed peace.

Fml
Unbelievable. 

It's real! !!!
This personal ad will break your heart until… the last line.